Skip to Content
Drapery and Valances in Wyckoff, NJ
Michael Felice Interiors Can Help You Update Your Space
Window treatments add the finishing touch to any room and are just as much about style as they are function. Michael Felice Interiors can help you add this finishing touch to your home or office with our custom draperies and valances in Wyckoff, NJ. Our team includes interior design experts who can help you choose the right fabrics, colors, and styles to match the current décor of your room. Whether you need window treatments for a single room or for your entire home, our team is here to help you find the right options and ensure they are installed properly. Please reach out to us for more information about our vast selection of draperies and valances.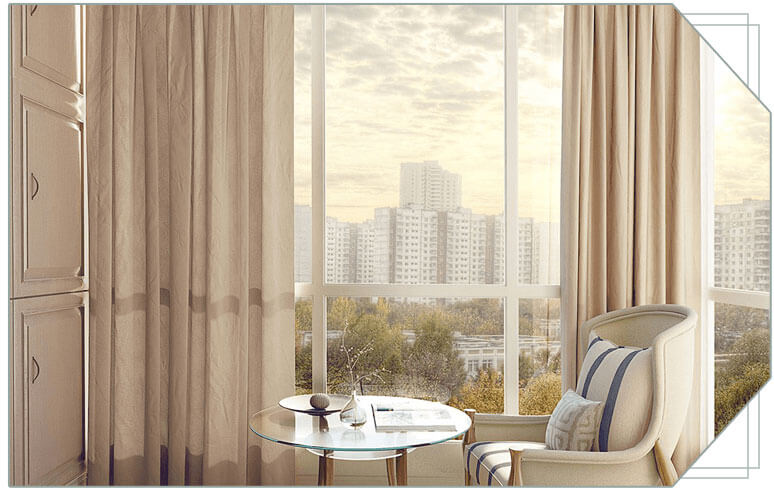 Add Elegance & Beauty with Custom Draperies & Valances
Draperies and valances don't often receive enough credit for the amount of aesthetic value they add to your home. A luxurious set of drapes or a custom fabric valance can really tie your entire room together, creating an elegance and beauty that's difficult to achieve otherwise. Our team can take into account the current style of your room and present you with various options to blend effortlessly with the other elements. We are able to design and create soft window covering solutions in a variety of styles, from a basic pinch pleat to a sophisticated top treatment. Whether you want draperies for aesthetic value, to help filter light, or for complete privacy, we have options available. Let our team of experienced design experts help you choose the perfect window treatments for your space.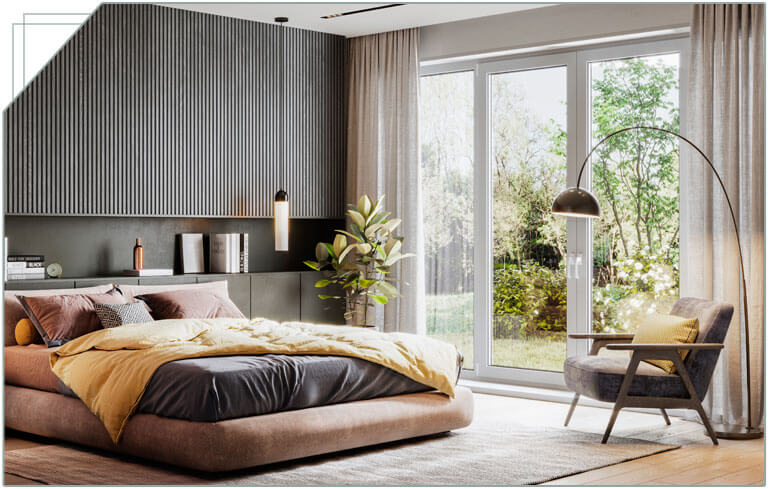 Window Treatments for Homes & Offices
Both commercial and residential spaces require window coverings for aesthetic and functional purposes. Interior rooms can become incredibly warm without proper drapes to filter or block harsh sunlight. In addition, they also add a beautiful design element that helps your space look more refined and elegant. Whether you are a home or business owner, we have a variety of options to choose from, including a large selection of fine fabrics in many different colors and textures. For businesses and offices, we can help you create a polished and professional look. For homeowners, we can help you create a warm, inviting and cozy feeling. Whatever your style or personality, we have the ability to design and create custom drapes or valances to match it.
The Benefits of Custom Draperies
With so many big box stores that sell ready made drapes, you may be wondering if it's necessary to put the effort into ordering custom options. But before you decide to simply pick out a pair of drapes at your nearest store, you should consider all the benefits of buying custom made drapes. We're certain you'll be happier with the decision to invest in quality custom window treatments designed, created, and installed by our expert team. Some of the benefits of custom draperies include:
Convenience
Even though there are hundreds of drapery styles available to pick up at stores, the options may not be exactly what you need or want. In addition, pre-made draperies often don't hang as beautifully and look cheaper. Our custom drapes give you the convenience of getting exactly what you need.
Worthwhile Investment
Because ready-made drapes aren't made with high-quality materials, they often will not last as long. Custom-made drapes are made with the best fabrics and can usually last twice as long as pre-made drapes. While custom drapes are more expensive up front, the additional cost means you won't have to pay to replace your new drapes for many years.
Stylistic Options
You'll have more stylistic options available to you when you choose to get custom draperies. This means you'll be better able to match the other design elements of your room and tie the entire space together.
Precise Fit
There's really no such thing as a standard window. Though some windows will be the same size, they'll be placed in your home differently, which means each window will look better with a custom-sized drape. We can custom sew draperies to fit any window perfectly, regardless of shape or size.
Unique Accessories
When you order custom draperies from us, you'll also have the opportunity to pair them with unique hardware to fully complete the look. Our design team will help you match all the elements precisely.
Beautiful & Functional Valances
Valences are an excellent element to add in rooms where drapes or curtains may not be appropriate, such as kitchens or bathrooms. Many people don't like having swaths of fabric hanging down in rooms where you are cooking or showering, as fabric can quickly absorb steam and grime. Valances are a great way to bring fabric into these spaces without it being too much. They can soften the appearance of windows and look beautiful when paired with blinds, shades, or shutters. Our team can help you find the right fabric for use in your valences. If you're ordering window treatments for the entire home, we can create valances from the same fabric as the drapes in your living room to ensure a cohesive look. We'll show you the variety of fabrics we offer, including jacquard, silk, cotton, sating, and more. Let us help you create the perfect window treatments for your Wyckoff, NJ, home or business.
Contact Us for Custom Window Treatments
Enhance the beauty and style of your room with the perfect new window treatments. Our team is here to help you build a stylish and cohesive look in your home or office. With our countless fabric and style options, we are able to design and sew truly unique window coverings to match every client's individual styles. To get started, we invite you to schedule a free in-home consultation where we will discuss your vision, show you samples, and take any necessary measurements. You're sure to love the way your home looks when we've installed your new window coverings. Please contact us today to schedule your consultation.
Contact Us Today to Transform Your Home