Skip to Content
High-End Residential Interior Design Services in Wyckoff, NJ
Michael Felice Interiors' Inspired Interior Design for Home
Everyone is entitled to live in their dream home with décor reflective of their unique style. When you want high-end residential interior design services in the Wyckoff, NJ area, don't settle for anything less than the best. Michael Felice Interiors would be happy to work with you to elevate any room in your house. From adding exquisite art deco elements in your bathroom to giving your kitchen some much-needed rustic charm, we can help you seamlessly blend modern and traditional design concepts. Our residential interior design firm works with clients from all backgrounds representing a variety of home styles and design budgets. We welcome the opportunity to put our expertise to work for you too. Please reach out to us and request an in-home or virtual consultation with our talented interior designers.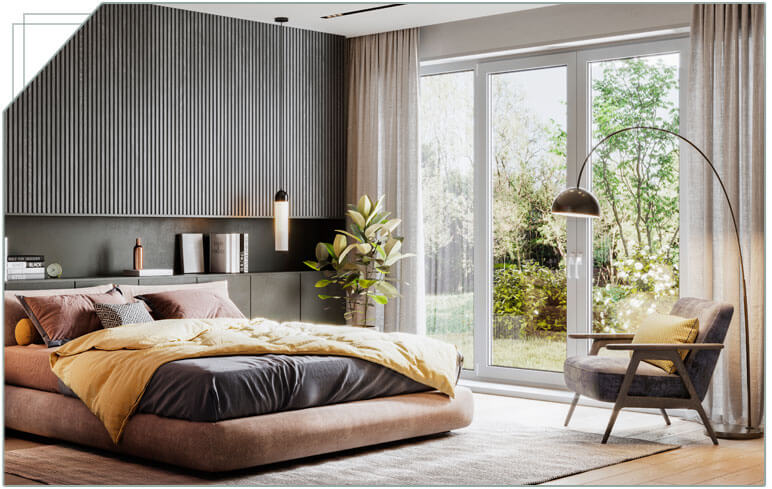 Good Home Interior Design Is About Listening to Our Clients
When you entrust your home interior design project to Michael Felice Interiors, you can expect to receive our full attention to detail. Whether making a simple upgrade or embarking on a full-house makeover, our team will listen to your input to ensure your total satisfaction. Your exciting journey begins with your one-on-one consultation. At this time, we'll ask you about your likes and dislikes to map out your expectations. You can also count on us to communicate with you throughout the project to encourage collaboration and make the interior design process feel more fun and engaging. Every project is as unique as the clients we serve. How long it will take to complete and how much it will cost depends on the materials being used and the scope of the project itself. We urge all potential clients to view our frequently asked questions section for more tips on what to expect with our firm. Because sometimes seeing is believing, we also recommend browsing our portfolio to get a glimpse of past projects. From floor and window coverings to furniture and upholstery, the sky's the limit!
Why Choose the Michael Felice Interiors Design Firm?
Not all residential interior design firms are created equal. There are some out there who try to draw out project timelines to make their clients go over budget. However, that isn't the case when you choose Michael Felice Interiors. We give you many valid reasons to choose us over the competition, including:
Personalization & Trends – Whether you prefer a rustic, bohemian, art deco, minimalist, or industrial style, our interior designers are well-versed in many popular trends. You name it, we know it, and we're not afraid to incorporate multiple styles to create something just for you. We don't have a signature style that we apply to every project. We leave the choices up to you!
Choice of Materials & Finishes – Material textures and finishes help tie together a project and give it that cohesive look and feel you desire. From furniture upholstery to carpets, area rugs, and window treatments, there's no limit as to the possibilities for your home's makeover.
Budget-Friendly Interior Design – No matter the size of your redecorating budget, you won't have to compromise quality when you work with us. We'll consider the size of your room or home when quoting you for our budget-friendly interior design services.
Hassle-Free Execution – We believe the interior design process should be fun and rewarding for all involved. Our collaborative approach ensures the hassle-free execution of every project. Whether you have tons of ideas or you've reached an impasse, let our team help. We can bring exceptional value and beauty to any home.
On-Time Completion – You won't ever have to worry about your project being behind schedule. We pride ourselves on keeping everything running smoothly for on-time and on-budget completion. Whether you're redecorating a single room or investing in our full home design services, you're in capable hands with Michael Felice Interiors.
Unbeatable Warranties – Thanks to our strict quality assurance process, we're able to offer post-completion warranties to rival any of our competitors. When it comes to luxury residential interior design in New Jersey, there's no one better than our experienced design enthusiasts.
Request a Luxury Residential Interior Design Consultation
Michael Felice Interiors makes it easy to visit our showroom in Wyckoff, NJ for inspiration. We're open from 10:00 AM to 5:00 PM Monday through Friday and Saturdays by appointment. You can also request an in-home or virtual consultation for our luxury residential interior design services. Let our design experts help you achieve your style goals and make your home a genuine reflection of your values and personality. Contact us today to schedule your consultation. You won't regret it!
Contact Us Today to Transform Your Home