Skip to Content
Join Our Trade Membership Program for Better Resources
Michael Felice Interiors understands the demands and rigors of the interior design field. As a full-service, high-end design firm, we have experienced direct competition with big box stores and infinite internet resources. Like you, we want to provide our clients with a unique experience and the best possible options without breaking the bank. Personalized services are essential, but offering them can be challenging. We want to help. Are you an interior design professional looking to make your mark in the industry? Join our trade program. We help our members by sourcing products and passing the savings onto them. The result is a better way to do business and serve your clients.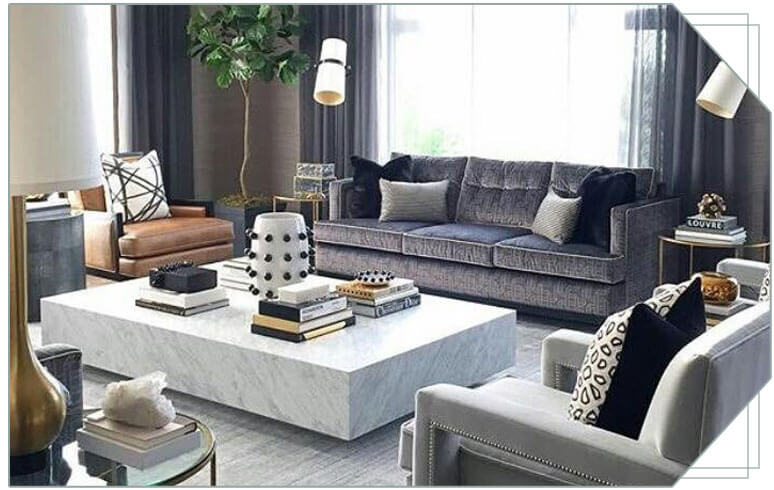 The Benefits of Our To the Trade Program
Members of our trade program receive a vast array of benefits that serve their needs. We can help you assess projects and provide quotes to your clients. We also offer customized pricing and valuable lead information to assist your company's growth. All you need to purchase window treatments and other merchandise for resale is to become a member. From there, we only require a resale or sales tax certificate, so you can begin taking advantage of the numerous tax benefits. We're always happy to gain a new partner in this competitive but flourishing industry.
Begin Your Journey Towards Trade Membership
Please complete the application listed below or visit our showroom to become a member. Once we receive your information, our team members review the application and send a confirmation email regarding your status. If you become a member, you'll begin reaping the benefits immediately. You receive designer discounts with no minimums or buy-ins required. You can also place orders directly through our team. Lastly, Michael Felice Interiors Trade Members gain access to high-end furnishing from various reputable manufacturers. Our buyers continue to explore new markets for emerging products, which means the membership will never stop yielding benefits.
Contact Us Today to Transform Your Home